Youth Activities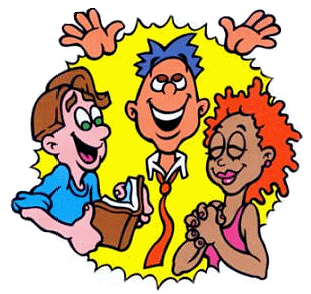 Two of our groups meet on each Sunday to participate in mission activities, retreats, fellowship and Bible studies:
CYF: Christian Youth Fellowship, Grades 9-12
Chi Rho: Grades 6-8

Two of our groups usually meet twice a month:
CCF: Christian Children's Fellowship, Grades 3-5
LCF: Littlest Christian Fellowship, Grades K-2

All of the groups help provide opportunities for leadership in the church and community. In addition, many of our youth attend summer camps, and take part in District, Regional (state) and General (national) levels.

The Youth Choir ( see Music Department) is an important ministry of our youth as they sing Contemporary Christian Music for the church. They practice each week on Sundays.
OTHER ACTIVITIES
Vacation Bible School - Summer Church Camping - Mission Trips - Fund Raiser Activities
Active Participation in Worship Service as Junior Deacons